Saturday 25. Aug. 2018, 8.00 pm - 9.15 pm | Gastspiel in Shanghai Guest Performance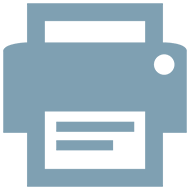 Musiktheater für Jugendliche nach W. A. Mozart
Erzittre, feiger Bösewicht!
Guest Performance in Shanghai
Two boys, the handsome Tamino and the loudmouth Papageno, meet in rather unusual circumstances. Together, the new friends embark upon a journey towards the unknown; into a fairy-tale world which is not really that different from ours. Courageously, they brave dangerous trials and live through exciting adventures. Most importantly, though, they are immersed in the most mysterious of worlds – that of love. General Music Director Kent Nagano and Artistic Director Georges Delnon stage a one-hour version of "The Magic Flute" for children and take it out into the streets. A plea for classical music!

Conductor: Kent Nagano
Director: Georges Delnon
Video: fettFilm
Dramaturgy: Janina Zell
Education: Eva Binkle

Ticket sales will start January 30, 2017.
Reduced price for children and young people up to 16 years: 10€
The production is enabled by Michael Otto Stiftung
"opera piccola" is supported by the Foundation for the Support of the Hamburg State Opera. In cooperation with Nordakademie – Hochschule der Wirtschaft.