Thu, May 11, 2023, 7.30 pm - 10.00 pm | Main Stage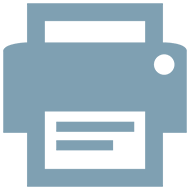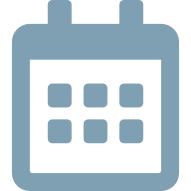 save event (calendar)
Ballet Revue by John Neumeier
Bernstein Dances
Public introduction at 6.50 pm
Based on the Music and Spirit of Leonard Bernstein

The Dance Musical Leonard Bernstein didn't have time to write? In any case – a title with two meanings: a suite of dances to Bernstein's music and Bernstein – himself – dances.


for Leonard Bernstein
 
Music: Leonard Bernstein
Choreography: John Neumeier
Stage Design: John Neumeier – utilizing the New York photographs of Reinhart Wolf from his estate in the "Deutsche Fotothek"
Costumes: Giorgio Armani

2 hours 30 minutes | 1 intermission
Part 1: 67 minutes, Part 2: 50 minutes
 
PREMIERE:
Hamburg Ballet, Hamburg, June 14, 1998

ORIGINAL CAST:
Heather Jurgensen
Joëlle Boulogne
Anna Polikarpova
Rose Gad
Laura Cazzaniga

Lloyd Riggins
Jirí Bubenícek
Otto Bubenícek
Ivan Urban
Jacopo Munari

ON TOUR:
2018 Baden-Baden 2022 Los Angeles
The program is available in our online shop
TO BE READ BEFORE THE PERFORMANCE

"Bernstein Dances" is based on the music and spirit of Leonard Bernstein. The English title has two meanings. Using the word "Dances" both as verb and subject, the title suggests that Leonard Bernstein himself dances but also that the ballet is a suite of dances to his music.

Episodes from Bernstein's biography – both exterior events and, more importantly, interior emotional states – may at times be suggested. But, the ballet does not attempt to depict historical events, present a real-life portrait of the composer or describe actual people from his life.

The structure is similar to that of a revue: a collage of separate episodes resulting in a danced mosaic – unified by Bernstein's music.

Six solo dancers appear throughout the evening. Through one of them, the central figure, we experience the development of an artist. The other link the separate sections as aspects of an artist's contradictory character. A seventh dancer (the Eros of Plato's "Symposium") appears periodically – directing, motivating and inspiring the action.

John Neumeier (2018)


Part I

Overture
from "Candide"

Who am I? - Prolog
"Anniversary for Susanna Kyle"

"Who am I?", song from "Peter Pan"

The Beginning
"Facsimile", choreographic essay for Orchestra

The City
"What a Waste"
"Little Bit of Love"
"Wrong Note Rag"
Songs from "Wonderful Town" and "On the Town"

and "Lonely Town", song and dance episode from "On the Town"

The Spirit
"A Simple Song", from "Mass"
"So Pretty", from "Broadway for Peace", 1968
"Meditation NO. 2", from "Mass"

The Success
"Something's Coming", song from "West Side Story"
"Symphonic Dances", from "West Side Story"


Part II

Fast Forward
Overture from "Candide"

The Story of my Life
Song from "Wonderful Town"

In the Evening and through the Night
"Serenade (after Plato's 'Symposium'", for Solo Violin, String Orchestra, Harp and Percussion
"Five Anniversaries", for piano:

"Anniversary for Elizabeth Rudolf"
"Phaedrus"
"Pausanias"
"Anniversary for Lukas Foss"
"Aristophanes"
"Erixymachus"
"Anniversary for Sandy Gellhorn"
"Anniversary for Elisabeth B. Ehrmann"
"Agathon"
"Sokrates"
"Alkibiades"

Epilog
"Anniversary for Susanna Kyle"
Information:
Venue: Main Stage, Dammtorstraße 28, 20354 Hamburg
Prices: 6,00 EUR to 97,00 EUR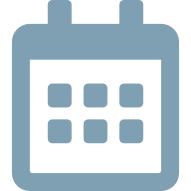 save event (calendar)