Sat, Sep. 10, 2022, 7.00 pm | Ballettzentrum Hamburg – John Neumeier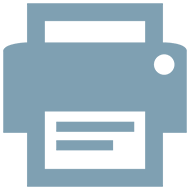 Hamburg Theatre Night
Hamburg Theatre Night, held annually since 2004, is an association-organised, night-long event during which association members put their tremendous diversity on display. Presentations of excerpts from current theatrical productions and one-time-only special events afford Hamburg Theatre Night visitors an opportunity to experience this diversity first-hand.

The Hamburg Ballet John Neumeier, the School of the Hamburg Ballet and the National Youth Ballet offer insights into their work in the Ballettzentrum Hamburg. You can experience training and rehearsals for choreographies from the current program.
>> Theaternacht Hamburg
>> Tickets are available here!
Information:
Venue: Ballettzentrum Hamburg – John Neumeier, Caspar-Voght-Straße 54, 20535 Hamburg
Prices: 8,00 EUR to 19,00 EUR