Fri, Nov. 26, 2021, 3.00 pm - 5.30 pm | Main Stage
Kartenbewerbungen unter schuelervorstellung@hamburgballett.de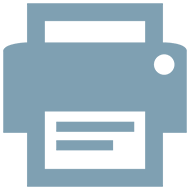 Ballet by John Neumeier
The Nutcracker
Students Performance for the 50th anniversary of The Nutcracker
It has become a tradition for ballet companies all over the world to perform Peter Tchaikovsky's "Nutcracker" at Christmas time. John Neumeier's version of "The Nutcracker", however, avoids direct reference to Christmas. In his ballet, the central character Marie celebrates her twelfth birthday and is drawn by the mysterious ballet master Drosselmeier into the fascinating world of dance ... It is, in fact, a ballet about ballet itself.


Music: Peter I. Tchaikovsky
Choreography and Staging: John Neumeier
Set and Costumes: Jürgen Rose

2 hours 30 minutes | 1 intermission
Act I: 60 minutes, Act II: 60 minutes

PREMIERE:
Frankfurt Ballet, Frankfurt, October 21, 1971
Premiere in Hamburg:
The Hamburg Ballet, October 27, 1974

ORIGINAL CAST:
Marie: Marianne Kruuse
Drosselmeier: Max Midinet
Louise: Persephone Samaropoulo
Günther: Egon Madsen

ON TOUR:
1977 Brussels 1981 Paris 1989 Osaka, Tokyo 2015 Muscat, Baden-Baden 2019 Hongkong

IN THE REPERTORY:
Ballet de l'Opéra National de Paris
Bavarian State Ballet
Dresden Semperoper Ballet
Supported by the Foundation for the Patronage of the Hamburg State Opera
Ein Klassiker und Hamburger Kassenschlager wird 50 Jahre alt: Am 21. Oktober 1971 präsentierte John Neumeier das erste Mal sein Nussknacker-Ballett, in dessen Verlauf die 12-jährige Marie die Welt des Theaters und des Tanzes für sich entdeckt.
Das Ballett fand international große Beachtung und wurde unter anderem ins Repertoire der berühmten Compagnien an der Pariser Oper und der Bayerischen Staatsoper aufgenommen.
Angeregt durch Education-Vorstellungen während eines Hamburg Ballett-Gastspiels in Hongkong, lädt John Neumeier zu einer Jubiläumsvorstellung von "Der Nussknacker" in die Hamburgische Staatsoper ein. In Kooperation mit der Inge und Georg Nordmann Stiftung und KulturLeben Hamburg e.V. möchte er besonders Schülerinnen und Schülern, die in Familien mit geringen Einkünften oder unter anderen schwierigen Bedingungen aufwachsen, einen unvergesslichen Ballettbesuch ermöglichen.
Altersempfehlung: ab 8 Jahren / 3. Klasse
Tickets: 5,- € inkl. HVV (Begleitkarte pro 10 Schülerinnen und Schüler: 5,- €)
Anmeldung: interessierte Organisationen und Schulen wenden sich an schuelervorstellung@hamburgballett.de
Act 1

Scene 1
Marie's Birthday
Marie has turned twelve, an age at which little girls stop playing with dolls. Her brother Fritz is a cadet and has invited his regimental comrades to the birthday party being held in her honor in their parents', Consul and Mrs. Stahlbaum's home. Marie's grandparents are also there, as are two aunts, one of them tipsy (the General's wife) and the other one art-conscious. Louise, Marie's sister and a ballerina at the Court Theater, has come with the ballet master Drosselmeier. Günther, one of Fritz's friends, is the spokesman for his fellow cadets, and in their name makes Marie a present of a Nutcracker. Drosselmeier the ballet master gives her a pair of silk ballet shoes. Marie is fascinated by Drosselmeier but falls in love, as little girls will, with the handsome cadet Günther.

Scene 2
Marie's Dream -The Rehearsal
When the party guests have left, Marie returns carrying her Nutcracker and puts on her ballet shoes. In her dream, a vision of Drosselmeier startles her, but when he introduces her to the strange, magical backstage world of the theater, she is entranced by her surroundings. The meeting with Günther reoccurs in her dream. She sees him again but now as a soloist in the Court Theater ballet ensemble. With him she dances for the first time on point, and then takes part in the general rehearsal.


Act 2

Scene 3
Marie's Dream -The Performance
Drosselmeier shows Marie how the production of a ballet is put together. The empty stage is transformed into a setting in which every preparation is being made for the following performance. Drosselmeier demonstrates a variety of Divertissements and occasionally dances in them himself.
First, a "Living Garden", then "The Beautiful Girl from Granada", "The Pharao's Daughter", "Esmeralda and the Clowns", "The Chinese Bird", Pas de Quatre, Variations for the Men, a Gigue, and "The Dancing Lieutenants".
In the Grand Pas de deux Louise and Günther dance together. But after the turbulent "Ballabile" Finale, the magical world of the theater disappears. Marie is awakened by her mother and sadly takes leave of her dreamworld.