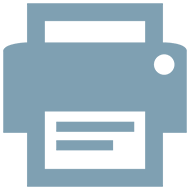 Ballettrevue von John Neumeier
Shall we dance?
Ein subjektiver Katalog von Personen, Fakten und Bildern,
die für mich mit dieser Ballettrevue zu tun haben.

John Neumeier


Musik: George Gershwin
Choreografie, Inszenierung, Bühnenbild und Kostüme: John Neumeier

URAUFFÜHRUNG:
Hamburg Ballett, Kampnagelfabrik, Hamburg, 3. September 1986

ORIGINALBESETZUNG:
Stefanie Arndt
Bettina Beckmann
Marilyn Berlanger
Anne Brossier
Mette Bøtcher
Judith Carlson
Indrani Delmaine
Jennifer Goubé
Anna Grabka
Aurea Hämmerli
Gabrielle Günthardt
Caroline Maylin
Rena Robinson
Colleen Scott

Gamal Gouda
Anders Hellström
Jean Laban
Ivan Liska
Gabriel Manferdini
Janusz Mazon
William Parton
Stephen Pier
Musik

Girl Crazy - Rialto Ripples

"They can take that away from me" und "Shall we dances?" - Fred Astaire

"Swanee"
Al Jolson, George Gerschwin, Jay Wilburn, Judy Garland

Marilyn Miller
Broadways Pawlowa - Ein Imaginäres Porträt
Somebody loves me
Who cares?
Nobody but you
Do it again
Fascinating Rhythm
Liza
The Man I love
Ella Fitzgerald

Second Rhapsody

Three Preludes

Lady be good! - Budy Lee and "The Gilt Edged Four"
Ella Fitzgerald

Lullaby - Lullaby for String Orchestra
Has Anyone seen Joe?
Barbara Hendricks, Katia und Marielle Labèque

Summertime - Introduction aus "Porgy and Bess"
Summertime
Roberrta Alexander, Ella Fitzgerald und Louis Amstrong

Rhapsody in Blue

I got Rhythm - Klavier, Ethel Merman,
Variations for Pianos and Orchestra


Stichworte zu "Shall we dance?"

Shall we dance?

Drop that long face,
Come on, have your fling.
Why keep nursing the blues?
If you want this old world on a string,
Put on your dancing shoes,
Stop wasting time,
Put on your dancing shoes
And wateh your spirits climb.
Shall we dance?
Or keep on moping?
Shall we dance and walk on air?
Shall we give in to despair -
Or shall we dance with never a care?
Life is short.
We're growing older.
Don't you be an 'also ran'.
You'd better dance, little lady,
Dance, little man,
Dance when ever you can.