Subscribing is a good deal!
Would you like to complete a subscription of the 2018/2019 season or join an already-running subscription? Our subscription service advises you via Tel. (040) 35 68 800 or in person during the opening hours (Mon-Sat 10 am-6.30 pm, closed on Sundays and public holidays) about the possibilities.
You may purchase our subscriptions via our online shop.

Please click here for an overview of our season 2019/2020 subscriptions.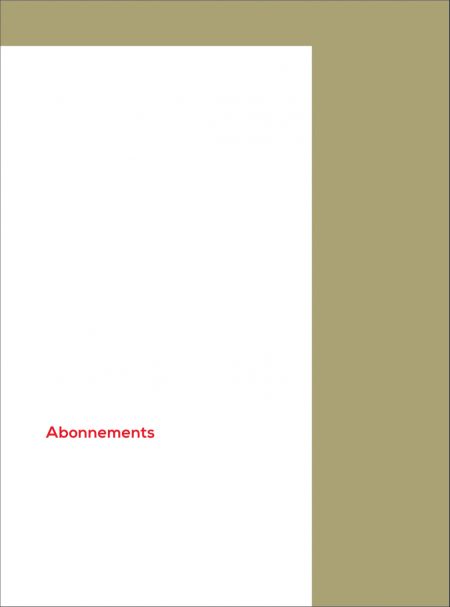 Price Advantages
Subscribers save compared to the single ticket price.
Your Favourite Seat
Subscribers have the same seat for all performances – except for subscriptions with a free choice of performances.
Annual Ticket Sales
As of Thursday, May 16, 2019, subscribers will be given the opportunity to secure additional tickets for the performances of the entire opera and ballet season 2019/2020. Directly in the ticket service of the State Opera or by phone (040) 35 68 68 you can buy one entry ticket per show per entry in the groups 1-7 with a discount of 10%. If these additional cards are used by children or adolescents up to the age of 18, they only cost € 10.00.
Concert Tickets at Reduced Prices
When purchasing tickets for concerts of the Philharmonic State Orchestra, subscribers receive a reduction of 10% (except for "Sonderkonzerte"/Special Concerts).
Transferable Tickets
The subscription card that entitles you to visit any of the shows you have booked is also transferable to other persons. Discounts that have been acquired in the child or youth rate, can only be used by other people of the same age group.
Free ride on the HVV
Your subscription card is valid as a ticket for HVV transportation (including the express bus) on the day of your subscription for the round trip throughout the fare area.
Tickets for free by mail
In the case of postal delivery of additionally purchased tickets, the shipping fee is not applicable for subscribers.
Exchange of shows in case of prevention
If you are prevented on subscription dates, no problem: you can exchange all fixed subscriptions subscription-shows without limit. Just share your request to exchange our subscription service until 1.00 pm of the previous working day (for performances on weekends until Friday 1.00 pm). The subscription card does not have to be presented for this purpose. You can then first acquire a swap balance in the amount of the pro-rated subscription price or use this directly when purchasing a trade card for another performance. The swap balance is valid until the end of the game. When redeeming the exchange credit you can usually take a discount of 10% compared to the cash price.
Order subscriptions
All subscriptions are available from the Hamburg State Opera's Ticket Office or via our online-shop. We would be happy to advise you!
Große Theaterstraße 25
20354 Hamburg
Germany
Tel. +49 (40) 35 68 800
Fax +49 (40) 35 68 610
Mon – Sat: 10.00 am to 6:30 pm (from August 3 to 24, 2019, Saturdays from 10.00 am to 2.00 pm)
During the theatre holidays the ticket and subscription office will be closed between July 8 and 28, 2019.