Alina Cojocaru
Guest Dancer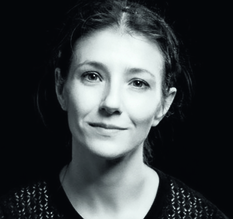 Born in Bucharest , Alina Cojocaru trained in Kiev for seven years before joining the Royal Ballet School in 1997. Upon completion of her training, six monts later, she returned to Kiev, to join the Company as a principal dancer. A year later, she joined the Royal Ballet Company (November 1999) and, at the end of the season, was promoted to Soloist. On 17 April 2001 Royal Ballet Artistic Director Sir Anthony Dowell promoted Ms. Cojocaru to the rank of principal dancer after her performance of "Giselle".

Ms. Cojocaru joined the English National Ballet (ENB) in September 2013, as a Leading Principal Dancer. While a member of ENB she continues to perform as a regular guest artist with the Hamburg Ballet, American Ballet Theatre and with companies worldwide.

Ms. Cojocaru has Organized Gala's in Romania and in London for the Romanian charity Hospice of Hope over the last few years. In February 2012 Ms. Cojocaru premiered her Alina Cojocaru - Dream Project, in Tokyo, Japan, which she directed and staged, while performing with friends and colleagues from the Tokyo Ballet, Hamburg Ballet, ENB and Royal Ballet.

As a Guest Artist, Ms. Cojocaru appears with the Kirov Ballet, Paris Opera Ballet, Bolshoi Ballet, American Ballet Theatre, Hamburg Ballet, Royal Danish Ballet, Hungarian National Ballet, Vienna State Opera Ballet, Zurich Ballet, National Ballet of Portugal, La Scala Ballet, Nacional Ballet Of Cuba, Teatro Colon Buenos Aires, National Ballet of Romania, South African Ballet Theater, Kremlin Ballet, Sarasota Ballet, Zagreb Ballet. Galas with the Hamburg Ballet, La Scala Ballet, National Ballet Of China, Ballet Basel, National Ballet of Latvia, Munich Ballet, Dortmund Ballet, National Ballet of Finland, Morphoses Company, The 10th, 11th, 12th and 13th World Ballet Festival (Tokyo) as well as galas in South Korea, Portugal, Italy, Sweden, USA and Denmark.

Repertory includes: Odette/Odile in "Swan Lake", Juliet in "Romeo and Juliet", "Giselle", Princess Aurora and Princess Florine in "The Sleeping Beauty", Julie in "Liliom", Marguerite Gautier in "Lady of the Camellias", Vera and Natalya in "A Month in the Country", Kitri in "Don Quixote", Olga and Tatiana in "Onegin", "Cinderella", The Sugar Plum Fairy and Clara in "The Nutcracker", Titania in "The Dream", Titania and Hippolyta in "A Midsummer Night's Dream", Ballerina in "Etudes", Nikiya in "La Bayadere", Diamonds in "Jewels", Medora in "Le Corsaire", "Symphonic Variations", Mary Vetsera in "Mayerling", "Manon", "La Sylphide"," In the Night", "Las Hermanas", Swanilda in "Coppelia", "Scènes de Ballet", "Gong", "Masquerade", "Polyphonia", "Symphony in C", Chloe in "Daphnis and Chloe", Lise in "La Fille mal gardée", Student in "The Lesson", "Duo Concertant", "The Leaves are Fading", "Other Dances", "Voices of Spring", "Beyond Bach", "Tombeaux", "Ondine", "The Virtiginous Thrill of Exatitude", Fête Polonaise, "Stars and Stripes", "Raymonda" – Act 3, "Flames of Paris", "Flower Festival", "Napoli" – Act 3, "Grand Pas Classique", "Tchaikovsky Pas de Deux", "Mussorgsky Waltz", "Dances at a Gathering", "The Dying Swan", "Rushes", "Two Footnotes", "Chroma", "Bird as a Prophet" and many more.

Creations includes: "Musketeer" and "Valse" (Rubina Alla Davidovna), Swanilda in "Coppelia" (Anatolyi Shekera), "Ad infinitium" (Vanessa Fenton), "There Where She Loved" (Christopher Wheeldon), "This House will Burn" (Ashley Page), "Les Saisons" (David Bintley), "Two Footnotes", "Bird as a Prophet", "Rushes" (Kim Brandstrup), "Engram and Chroma" (Wayne McGregor), "Les Lutins" and "La Sylphide" (Johan Kobborg), Julie in "Liliom" (John Neumeier), "24 Préludes" (Alexei Ratmansky) and others.

Prizes and Awards includes: "Dancer of the Year" – German Dance Critics Award (2012), Benois de la Danse – Best female dancer – "Liliom" (2012), "Ballerina of the Decade" Award (Moscow 2010), VIP Romanian Music and Performing Arts Award (2010), The Nijinsky Award – Best Female Dancer (2004), Benois de la Danse – Best Female Dancer – "Giselle" (2004), Internationaler Movimentos Tanz Preis – Best Female Dancer (2004), Critics' Circle Dance Award – Best female dancer (2002), Nagoya International Ballet Competition – Gold Medal and Prix de Lausanne (1997), in April 2002 The president of Romania Ion Iliescu presented Ms. Cojocaru with the medal of Cavaler of Romania (Ordinul National "Pentru Merit" in gradul de cavaler).

Video, TV and live relays include: Kennedy Center Honors 2012, Swan Lake, Cinderella, Nutcracker, Onegin, Daphnis and Chloe, The Sleeping Beauty, Giselle, The South Bank Show, The Dream, Mime Matters, Don Quixote and pas de deux in various galas.