Wednesday 04. Jul. 2018, 7.30 pm - 9.45 pm | Großes Haus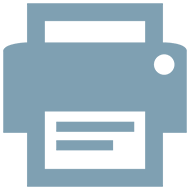 Guest Company
The National Ballet of Canada
Each year, they are the highlight and grand finale of the current season: the Hamburg Ballet-Days. A two-week festival, the 44th Hamburg Ballet-Days will showcase a selection of works from the current season's repertoire, including two guest performances by an renowned ballet company. In 2018, John Neumeier will welcome the National Ballet of Canada. The company will present a triple bill at the Hamburg State Opera. The program will feature works choreographed by Robert Binet, James Kudelka and Crystal Pite:

THE DREAMERS EVER LEAVE YOU
Music: Lubomyr Melnyk
Concept and Choreography: Robert Binet
Costume Design: Robyn Clarke
Lighting Design:n Simon Rossiter

THE MAN IN BLACK
Music: Johnny Cash
Choreography: James Kudelka
Costumes: Jim Searle and Chris Tyrell for Hoax Couture
Lighting Design: Trad A Burns

EMERGENCE
Music: Owen Belton
Choreography: Crystal Pite
Set: Jay Gower Taylor
Costumes: Linda Chow
Lighting Design: Alan Brodie

2 hours 15 minutes | 2 intermissions
EIN "TRIPLE BILL" MIT CHOREOGRAFIEN VON ROBERT BINET, JAMES KUDELKA UND CRYSTAL PITE

John Neumeier lädt das National Ballet of Canada als Gastcompagnie ein – nach 1989 und 1994 bereits zum dritten Mal. Seit Jahrzehnten pflegt der Hamburger Ballettintendant ein enges Verhältnis mit der Compagnie in Toronto. Bereits 1972 schuf er dort sein erstes Ballett für dieses Ensemble: "Don Juan" mit Rudolf Nurejew in der Titelrolle. 1993 folgte "Now and Then", eine Choreografie mit Maurice Ravels Klavierkonzert für den Abschied von Karen Kain. Eingeladen hatte der Ballettdirektor Reid Anderson, mit dem John Neumeier bereits unter John Cranko in Stuttgart getanzt hatte. Bei der Premiere an seinem 54. Geburtstag beeindruckte John Neumeier "die Gestaltung der reifen, sensiblen kanadischen Startänzerin Karen Kain". Sie sollte 2005 die Künstlerische Leitung der Compagnie übernehmen. Ihre profilierte Arbeit als Ballettdirektorin brachte John Neumeier dazu, zuerst "Die Möwe" (2008) und dann 2013 erstmals sein Ballett "Nijinsky" an eine Compagnie außerhalb Hamburgs zu vergeben. Es wurde ein sensationeller Erfolg: Tourneen wie in dieser Saison nach Ottawa, Paris und San Francisco belegen die gegenseitige künstlerische Wertschätzung.

KANADISCHE CHOREOGRAFEN

So ist es kein Wunder, das Karen Kain und John Neumeier persönlich das diesjährige Gastspielprogramm der 44. Hamburger Ballett-Tage abgesprochen haben. Das National Ballet of Canada (NBC) führt anhand von drei höchst unterschiedlichen Choreografen vor Augen, welche Qualität die zeitgenössische kanadische Ballettszene aufweist.
Information:
Venue: Großes Haus, Dammtorstraße 28, 20354 Hamburg
Prices: 6,00 EUR to 109,00 EUR