Friday 01. Dec. 2017, 7.30 pm - 9.15 pm | Großes Haus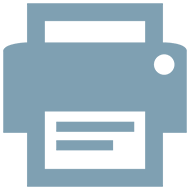 Alban Berg
Wozzeck
Introduction at 6.50 pm
Georg Büchner's drama "Woyzeck" (1836), which was found as a fragment in his papers posthumously, tells the story of a soldier who becomes the desperate murderer of his lover. "Morality: that's when you have morals," they try to explain to him, but Woyzeck responds: "Yes, if I was a gent and could talk posh, then I'd be virtuous all right." Peter Konwitschny's new production of Alban Berg's masterwork (1925) was celebrated by audience and critics alike in the autumn of 1998. Konwitschny created an intense chamber drama in which the spiritual deformation of the figures weighs more than the issue of their possessions. A theatrical event.

Director: Peter Konwitschny
Set and Costume Designer: Hans-Joachim Schlieker
Dramaturgy: Werner Hintze
Lighting Designer: Hans Toelstede

Premiere: 27.09.1998
In German with German surtitles
Supported by the Foundation for the Support of the Hamburg State Opera
Act I

Scene I: Wozzeck is shaving the Captain, who mocks him because of his stupidity and philosophizes on his conformity and on the fact that he has an illegitimate child. Wozzeck's answer is that he is too poor to be able to afford conventional morality. – Scene II: Wozzeck and his comrade Andres are cutting sticks for the Major. In the glow of the setting sun Wozzeck is overcome by weird fantasies. – Scene III: A military band is marching by. Marie admires the Drum-Major, who waves to her. Margret, a neighbour, maliciously comments on her bad name. Marie sings her young child to sleep. Wozzeck arrives and tells her of his strange visions. – Scene IV: Wozzeck is with the Doctor, for whom he is an interesting "case". The Doctor laughingly describes Wozzeck's vision as a mania. For a suitable sum of money Wozzeck agrees to submit to an experimental diet. – Scene V: Marie is standing in front of her door. After some hesitation she takes the Drum-Major into her house.

Act II

Scene VI: Marie is admiring her new ear-rings in a piece of broken mirror. Wozzeck enters. He guesses from where the ear-rings have come, gives Marie his earnings and leaves. – Scene VII: The captain and the Doctor meet in the street. Wozzeck hurries by. They torment him about the Drum-Major and he flees in despair. – Scene VIII: Wozzeck discovers Marie's unfaithfulness. – Scene IX: Soldiers and young men and women are dancing. Wozzeck sees Marie dancing with the Drum-Major. A Fool approaches him: "I smell blood." Wozzeck: "Blood! Everything I see is red." – Scene X: Wozzeck's barrack room. The picture of the Drum-Major and Marie dances before his eyes. The drunken Drum-Major enters and boasts of his success with Marie. A fight takes place between the Drum-Major and Wozzeck in which Wozzeck is beaten.

Act III

Scene XI: Marie is quietly reading the Bible. – Scene XII: Marie and Wozzeck are beside a pond at dusk. Marie wishes to leave but Wozzeck persuades her to sit down. He takes out a knife and stabs her. – Scene XIII: Wozzeck is drinking in a tavern. He is seen to have bloodstains on him. He hurries away to the scene of the crime. – Scene XIV: Wozzeck searches for the knife and throws it into the pond. He wades in himself in an effort to wash the blood from him and drowns in the process. The Captain and the Doctor appear, and hearing an eerie sound, they hurry away. – Scene XV: Children are playing in front of Marie's house. Other children announce that Marie has been found murdered. They all run off to see for themselves. Marie's son continues playing, unconcerned. Eventually he follows the others, riding upon his little hobby-horse.