Friday 03. Nov. 2017, 7.30 pm - 10.15 pm | Großes Haus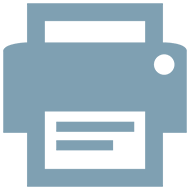 Ballet by John Neumeier
Duse
Choreographic Fantasies inspired by Eleonora Duse

At the turn of the 20th century the Italian actress Eleonora Duse was one of the most influential artists in the world. She was driven by the desire to elevate the quality of theatre and change the superficial style of acting. Personally committed to making known modern authors such as Henrik Ibsen and Gabriele D'Annunzio, Duse staged their works in exemplary productions. Famous for her revolutionary "natural" style of acting, "La Duse" was celebrated by audiences and critics throughout the world.

John Neumeier takes incidents from the life and myth of this great artist who influenced such contrasting personalities as Rainer Maria Rilke, Isadora Duncan, Constantin Stanislavsky und Marilyn Monroe, as inspirations for his new creation. Fascinated by the legendary professional charisma of Duse, her relentless quest for an ideal theatre and a number of personal relationships, he develops "choreographic fantasies" that reflect his subjective understanding of her biography. Discarding a documentary approach, John Neumeier invents situations and images, to suggest in choreographic episodes the essence of this unique personality.

The complex and dramatically challenging title role is embodied by Alessandra Ferri (November 3 and 5, 2017; June 29, 2018), who – like Duse – has become an icon of her era.


Music: Benjamin Britten, Arvo Pärt
Choreography, Set, Lighting Concept and Costumes: John Neumeier

Supported by Else Schnabel and the Foundation for the Patronage of the Hamburg State Opera

2 hours 45 minutes | 1 intermission

Premiere:
The Hamburg Ballet, Hamburg, December 6, 2015
Synopsis

Part I

In the cinema. Eleonora Duse experiences her own film « Cenere". The young soldier Luciano Nicastro meets the great actress. Fascinated he leaves her – but returns with a bouquet of white roses. The roses and the encounter with the young man remind Duse of her beginnings as a young actress.

Identifying with Shakespeare's Juliet, Duse discovers a new style of acting. In her Romeo she recognizes Luciano. Her memories of this first performance as Juliet blur with thoughts from past and present. The tragedy of Romeo and Juliet becomes the horror of World War I.

Duse admires her great idol and later rival Sarah Bernhardt whose signature role is "Lady of the Camellias". But Bernhardt's extravagant style does not correspond with Duse's vision and direction as an actress.

The encounter and relationship with a mentor incites her interest and curiosity in knowledge and the great poets. Arrigo Boito translates Shakespeare's "Anthony and Cleopatra" for Duse.

Her audience surrounds her constantly – enthusiastic, curious but intrusive.

Memories of her friend Isadora Duncan return. After losing her two children in a tragic accident, the famous modern dancer found in her friendship with Duse the only solace.

Duse's fame as Marguerite Gautier results in a famous rivalry with Sarah Bernhardt. Arriving from the front, Luciano visits her – or is it only in her imagination that she recognizes in her Armand the young soldier?

The great writer Gabriele D'Annunzio fascinates Duse – intellectually and erotically. A stormy relationship emerges – and collapses. D'Annunzio is a womanizer.

A telegram informs Duse that Luciano Nicastro is dying. Duse visits him and bids farewell.

The stage is her consolation. Endless tours await her. The faithful Désirée accompanies her. Once more, she appears: in "Lady of the Camellias", "La Locandiera", "La Gioconda" and "The Lady from the Sea". Memories concerning the relationships of her past blend with characters from her repertoire.

A severe storm during her last tour. The actress dies. Thousands of people in New York, Naples and Asolo are deeply saddened and flock to the funeral ceremonies.


Part II

In a world beyond, Eleonora Duse encounters once again the most important men of her life.