Thursday 05. Oct. 2017, 7.00 pm - 10.15 pm | Großes Haus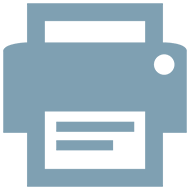 Carl Maria von Weber
Der Freischütz (The Marksman)
Introduction at 6.20 pm
Agathe is betrothed to Max, but an old custom might yet destroy their happiness: Max must hit the mark in his trial shooting. Caspar, who is in league with the diabolic Samiel, knows this. He talks the insecure Max into casting magic bullets, guaranteed to hit their mark. Max, however, is unaware that the last of the bullets is meant for his bride…

Director: Peter Konwitschny
Set and Costume Designer: Gabriele Koerbl
Lighting Designer: Hans Toelstede

Premiere: 31.10.1999

In German with German surtitles
Supported by the Foundation for the Support of the Hamburg State Opera
Act I

Max, a hunter, is in love with Agathe, the daughter of Cuno, the head forester. He will only be able to receive her hand in marriage and the right to become head forester one day himself, if he is successful in a shooting competition to be judged by Prince Ottokar. For some time now Max has been pursued by bad luck in his shooting and is unsuccessful even in the village competition. Because of this he has to endure the taunts of the new champion Kilian, a peasant, and of the rest of the villagers. In his dejection Max is approached by a forbidding character named Caspar who has made a secret pact with Samiel, a wild and satanic huntsman. Max, directed by Caspar, shoots using a magic bullet – an infallible »freebullet« which can only be made at night by pagan rites in the wolf's glen. He hits an eagle circling far above. With everything depending on tomorrow's shooting competition Max agrees to meet Caspar at the wolf's glen at midnight.

Act II

Scene 1
At home in the head forester's house Agathe is filled with premonitions and even her lively cousin Ännchen does not succeed in comforting her. In due course Max arrives, but his announcement that he has shot a deer near the wolf's glen and must go after it only serves to renew Agathe's fears. – In spite of her pleas not to go near the terrible place he hurries away.

Scene 2
At midnight Caspar promises the wild huntsman Samiel that he shall have Max's soul as well as Cuno's and Agathe's in return for another three years' life for himself. Max arrives at the glen but even an apparition of his mother and Agathe cannot prevent him from beginning to cast the magic bullets with Caspar. Six of them are to be perfect hits, the seventh is to be controlled only by Samiel. Surrounded by weird apparitions they complete the casting. The wild huntsman appears once more, the clock strikes one and the apparitions vanish.

Act III

Scene 1
Even in her bridal dress Agathe cannot rid herself of her premonitions. Moreover, instead of the bridal garland being in its box there is a funeral wreath. Ännchen quickly plaits a new garland from white roses given to Agathe by a devout hermit.

Scene 2
With the magic bullets Max achieves three amazing hits in the presence of Prince Ottokar and his retinue while Caspar quickly gets rid of his own three so that only the seventh remains – the one controlled by Samiel. It is now time for Max to make the deciding shot. As a target the Prince decides upon a white dove. As Max pulls the trigger Agathe, appearing, falls to the ground as if dead. But the deadly shot has in fact hit Caspar. Ottokar orders his body to be thrown into the wolf's glen. Max explains what has happened and admits his own guilt. He is sentenced to be banished. But the hermit comes forward with his advice and the Prince decides to follow it: Max is to be given a year's chance. If he passes it well he will once again find favour with the Prince and will receive Agathe's hand.
Information:
Venue: Großes Haus, Dammtorstraße 28, 20354 Hamburg
Prices: 6,00 EUR to 97,00 EUR