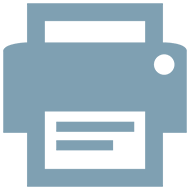 Ballet by John Neumeier after "Eugene Onegin" by Alexander Pushkin
Tatiana
to be read before the performance

In choreographic episodes, combining dream, memory, premonition and reality John Neumeier's ballet "Tatiana" brings to life the story of Tatiana, a young girl brought up in the Russian countryside and her first great love. She communicates her passion spontaneously in a letter to Onegin – an impressive yet eccentric young man from the city, who clearly rejects her unconditional love. Years later, in mirror symmetry, Tatiana, already married, rejects Onegin's sudden ardent love. In his ballet, John Neumeier develops the narrative freely after Alexander Pushkin's verse-novel "Eugene Onegin", published in 1833.

According to John Neumeier, "Tatiana is an outsider, a stranger within her own family. Possessing boundless imagination, she creates and lives much of her time in a world of dreams and phantasies inspired by the many novels she loves to read. Pushkin describes her as 'wild as a deer', a girl close to nature. The other main character, handsome mundane Eugene Onegin, is neither hero no demon. Like Tatiana, he is endowed with Shakespearean complexity. Onegin seems to pursue his path through life without true passion, obligation or commitment. No burning desire inspiring his journey, no curiosity directing his drifting, Onegin's initial cynicism masks a feeling of emptiness and unfulfiled longing."

Tatiana is quite different. Her lyrical disposition is not a symptom of a naïve mind but rather the expression of her power to give a shimmer of poetry to a prosaic world. Tatiana's unrequited love for Onegin reflects the dramatic destinies of the characters in her beloved novels but in reality her deep personal disappointment hastens her development as a woman. In the end it is she, who sends Onegin away, although still in love with him. During her final encounter with Onegin her reactions to his direct and passionate protestations of love are clearly articulated, at the same time woven through with moving observations about her own life. She remembers, for example, her "poor nurse's tomb" and constructs in her imagination an image of "the neglected garden" of her childhood. Then, unexpectedly, she says: "I love you (what's the use to hide behind deceit or double-dealing?)." She leaves Onegin in no doubt about her true feelings. According to Neumeier, Onegin does not, at any moment during the story, possess Tatiana's honest resolution and her ability in the end to balance heartfelt emotions with rationality.

Above all looms the premonition and memory of the duel in which he killed his friend Lensky who was engaged to Olga, Tatiana's sister. This tragic event, result of passion and uncontrolled jealousy is enforced by an immovable code of honour, represented by the figure of Zaretsky. Onegin, who searched for passion and purpose in his life, shot Lensky, who possessed exactly that passion and purpose to a profound degree. Lensky's death haunts Onegin all his life.

The Russian-American Lera Auerbach has accepted the commission to compose the original score for the ballet. John Neumeier has worked together with Ms. Auerbach on several occasions, most recently for his ballet "The Little Mermaid".


Music: Lera Auerbach
A Commission by the Hamburg Ballet, the Hamburg State Opera and the Stanislavsky and Nemirovich-Danchenko Moscow Music Theatre
Choreography, Staging, Set and Costumes: John Neumeier

A Coproduction with the Stanislavsky and Nemirovich-Danchenko Moscow Music Theatre.
Supported by the Foundation for the Patronage of the Hamburg State Opera

3 hours | 1 intermission

Premiere:
The Hamburg Ballet, Hamburg, Juni 29, 2014

In the Repertory:
Stanislavsky and Nemirovich-Danchenko Moscow Academic Music Theatre
ACT 1

Prologue – A Web of Dreams
Tatiana's confused dreams weave premonitions of a duel incarnated by Zaretsky, symbol of unalterable destiny, with memories of the young composer Lensky writing music inspired by Tatiana's sister Olga, his fiancée. In her dream world, surrounded by characters from the romantic novels she loves to read, a frightening, sensual figure attracts her.

Scene 1 – Onegin's day
Guillot, Onegin's servant, arrives in his bedroom with invitations for the day. In a park, Onegin has an encounter with a beautiful woman. Later, he is a guest at a ball. He visits the theatre to see the ballet "Cleopatra", danced by the famous ballerina Istomina. At home, a feeling of emptiness overcomes him. He receives the news that his uncle has died and that he has inherited his estate. He leaves for the country.

Scene 2 – Lensky and Onegin in the country
Onegin's elegant, eccentric appearance causes excitement in the country. Fascinated by the composer Lensky's dedication and passion, he befriends him.

Scene 3 – At the Larinas
Lensky takes his new friend with him to visit Madame Larina, Tatiana and Olga's mother. Onegin meets Tatiana. Fascinated, Tatiana is suddenly in love. Her nurse Filipyevna tries to quiet her.

Scene 4 – Tatiana's letter
Tatiana expresses her love in an emotional letter to Onegin. The memory of the characters from her novels seems to guide her pen. Before she falls asleep she sends the letter to Onegin.

Scene 5 – Tatiana's dream
Tatiana dreams of a beautiful winter landscape. A bear frightens, follows and finally protects her. Onegin appears as a vampire with a group of weird monsters. Tatiana is both attracted and terrified. Lensky and Olga arrive as a bridal couple. The vampire stabs Lensky.

Scene 6 – Tatiana's name day
Tatiana awakens at her name day celebration. Onegin arrives, gives her a book, lectures her on her indiscretion and rejects her love. Later he flirts with Olga. Intensely jealous, Lensky provokes a duel with Onegin.

Scene 7 – The duel
Zaretsky forces the duel to its tragic conclusion. Onegin shoots – Lensky falls. The characters of Tatiana's novels seem like shattered dreams.

ACT 2

Interlude
Constantly on the move, Onegin searches for meaning and fulfilment in his life. The shadow of his friend Lensky haunts him. Tatiana visits Onegin's empty house and is fascinated by his books. Olga marries a handsome officer.

Scene 8 – A ball in St. Petersburg
Years later, Tatiana has married the wealthy Prince N. During a ball in St. Petersburg, attended by Olga and her recent husband, Tatiana unexpectedly encounters Onegin. He is suddenly in love with her. Tatiana remembers her earlier life: her deceased nurse Filipyevna and the romantic dream-image she had of Onegin.

Scene 9 – Onegin's letters
Inspired by the memory of his friend Lensky, Onegin writes passionate letters to Tatiana.

Scene 10 – The last meeting
Still in love with him, Tatiana reads Onegin's letters over and over again. He visits her. Tatiana admits to her love for him – but sends Onegin away.