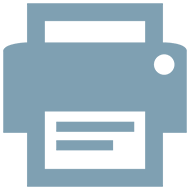 Ballet by John Neumeier
Purgatorio
For me, Gustav Mahler's Tenth Symphony possesses a extremely strong evocative quality – one only has to think of the composer's famous remark in the drafted score: "The devil dances it with me". In all his work, the scores, diverse associations, inspire and urge me to visualize them with my very own images.

John Neumeier


Musik: Alma Maria Schindler-Mahler – Lieders, Gustav Mahler – Tenth Symphony of Gustav Mahler (Performing version of the draft for the Tenth Symphony prepared by Deryck Cooke)
Choreography, Set, Costumes and Light Concept: John Neumeier

Premiere:
Hamburg Ballet, Hamburg, June 23, 2003
The choreography of the first movement was created on March 4, 1980 for the Ballet du XXième Siècle in Brussels, as part of the ballet "Lieb' und Leid und Welt und Traum"
To be read before the performance

Less than a year before his death, in the summer of 1910 Gustav Mahler worked on his Tenth Symphony – which was to remain unfinished. Mahler's symphonic testament contains strong autobiographical elements. Near the end of his life, the work expresses the composer's profound existential crisis.

The affair his wife Alma was having with the young architect Walter Gropius threw him into despair, but at the same time made it clear to him that he could not live without her.

In early June, Alma was resting in Tobelbad, a health resort in Styria. Alone, Mahler traveled to their familiar summer holiday home in Toblach in the Dolomites of Southern Tyrol. There, Mahler had a "composing hut" built, whose narrow confines offered a view of the valley known as Hochpustertal.

A few days after Alma had joined him in Toblach, a love letter from Gropius to Alma arrived – addressed however to Mahler. Thus, the composer learned of his wife's affair with Walter Gropius and interrupted work on his new opus.

For the first time since their wedding, he turned to Alma's own musical work, which included a collection of songs, and dedicated to her his Eighth Symphony.

It is assumed that Mahler continued his composition again with the third movement, calling it Purgatorio. The manuscript is marked by torment and anguish, as documented by Mahler's written exclamation "Oh God! Oh God! Why have you forsaken me?" between the musical staves. Through work on the symphony, Mahler seemed to be cleansing of his soul, hoping to win again Alma's affection. However, his voyage into hell took him further back, to his early childhood and to his mother, whose "suffering" mind he missed in his wife. Sigmund Freud diagnosed Mahler as having a Mother fixation.

It seems equally probable that Alma had her own purgatory to suffer through, as John Neumeier suspects: "To me, the word purgatory describes the core of the relationship between Alma and Mahler. Both were racked by doubts when they entered the marriage. From Mahler's point of view, it was totally clear that he saw himself first and foremost as an artist. Although Der Welt abhanden gekommen, he still wanted Alma at his side as a companion, to aid and organize his life as an artist. Alma surely must have imagined the marriage differently. I think that in giving up her own art, she hoped that she would be more intimately and intensely included in his work."

Shortly before his death in October 1976, the British musicologist Deryck Cooke published his "performing version of the draft for the Tenth Symphony". This performance version, organized from the fragments and sketches of the opus ultimum, was prepared without claim to be the work as Mahler himself would have completed it.