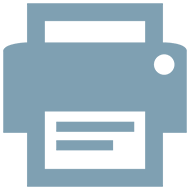 Ballet by John Neumeier after Chrétien de Troyes and Wolfram von Eschenbach
Parzival – Episodes and Echo
"Parzival – Episodes and Echo" deals with the myth of the young, naive knight, the "pure fool", who learns that his behavior, the action or lack of action, influence the social situation in an essential way. Because of his question, his questioning – through his com-passion is he able to heal. Inspired by original sources, Chrétien de Troyes and Wolfram von Eschenbach, the ballet creation deals with the mythic elements in the story of Parzival in relation to the present day.


Music: John Adams, Richard Wagner, Arvo Pärt
Choreography, Staging, Costumes and Light Design: John Neumeier
Set: Peter Schmidt

2 hours 45 minutes | 1 intermission

Premiere:
Hamburg Ballet, Baden-Baden, November 24, 2006
Premiere in Hamburg:
Hamburg Ballet, December 10, 2006

On Tour:
2006 Baden-Baden 2010 Paris
Synopsis

EPISODES

The Child Parzival
Parzival is a child of nature. He grew up in a forest with birds as his only companions. Herzeloyde raised her child far from the rest of the world, so that he would not experience aggression, battle and war – not become a knight and die like his father.

The "Angel" Knights
Strangers appear one day in the forest – incredibly beautiful beings such as Parzival has never seen before. Are they human? They look like angels – or God. He wants to be one of them.

The Mother – Farewell... no farewell... farewell
Parzival wants desperately to follow the knights. His mother cannot stop him. Her worst fears are realized: Parzival will become a knight like his father, like the glorious creatures he saw in the forest.

Death and Memory
Herzeloyde dies. Dying, she remembers and senses again the love of Parzival's father Gahmuret who died in battle before his son's birth. His field of honour is a graveyard.

The Journey begins: the First Battle
Parzival dashes into the world, inspired by dreams of heroism. He passes a knight and is fascinated by his brilliant red armour. He wants to have it and takes it, killing Ither, as he tears the armour from his body. Now he is the Red Knight.
The Court of King Arthur – a School for Knights
Is he a knight? The knights in the forest told him he must go to Arthur's court. He arrives. Gornemans de Gorhaut begins Parzival's 'Éducation courtoise' and gives him advice – better to keep silent than to disgrace oneself: "Don't ask questions."

Love and Prophecy
Struck by Parzival's bold innocence, the lovely, sad young lady who never laughs, laughs. She knows him perhaps better than he himself. She recognizes his quest, could prophesy his destiny. A fleeting moment of nearness, of love. But he must move on – his journey continues.

The Boat of the Fisher King – the Grail Ritual
Searching for adventure, Parzival is surprised by the appearance of a mysterious man in a boat. Is he a fisher, a priest, an outcast? As the wounded man approaches him, he sees his extreme pain and anguish. Suddenly, he is witness to a miraculous transformation as a number of men gather around this 'man of sorrows'. A ritual? Some kind of sacrifice? Parzival is confused. The Fisher King approaches him again. "Don't ask questions", he remembers and flees.

Seduced: Battle and Lashing out
Better to strike out, to fight. The knight's noble quest becomes constant battle and murder. A hero? He's a warrior – strong but helpless. Parzival fights against all, but mostly against himself. Don't think! Men fight. Men die. His field of honour becomes a graveyard.

A Scent of Women: wounded
A kind of surrender: women mourn, women wait, women comfort. Orgeluse teaches Parzival love. He discovers passion as well as the pain of passion. In a kiss he recognizes the cause of the Fisher King's pain.

ECHO

His World, aimless, Godless
Fame, recognition, glory – Parzival has everything, but everything is meaningless. Disorientated, he has lost his goal. He has been witness to something unforgettable he cannot understand. He saw pain and anguish, but, unmoved, asked no question and ran away. He continues his journey, searching, fighting.

Three Drops of Blood in the Snow
Parzival gazes at three tiny drops of red blood in the snow. Transfixed, he sees in each of them the face of a woman. Three memories merge into one face. Who does he see? Who does he love?

The Hermit
Birds fly past – reminding him of his childhood – Parzival lies watching in the snow. A man in a simple monk's robe appears. He lives here in the wilderness, at one with nature. Kneeling, praying he experiences the joy of mystical ecstasy. Parzival feels drawn to him. His simplicity and humility suddenly awaken in him what had long been lost – he recognizes another side of himself.

Another World
Why didn't he feel sympathy for the man he met in the boat, for the Red Knight he murdered for his armour, for his own mother, who died when he abandoned her to conquer the world? Fighting was murder, victory is empty... Parzival's transformation – the power to heal – reality or utopia?