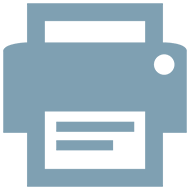 Ballett in zehn Themen von John Neumeier nach William Shakespeare
As You Like It
John Neumeier's comedy ballet "As You Like It" will put you on a good mood as no other ballet has done for very long time. The choreography abounds with delightful inventiveness. The maelstrom of masquerade in the Forest of Arden develops out in the most comical and charming way.

Klaus Geitel, Die Welt


Music: Wolfgang Amadeus Mozart
Choreography und Staging: John Neumeier
Set and Costumes: Klaus Hellenstein

Premiere:
Hamburg Ballet, Hamburg, July 13, 1985
Synopsis

Theme 1 - Nature
Jaques walks alone.

This tree. I threw a stone at this tree. It didn't come back.
I climbed it slowly and lost myself in a distant land.
Karl Krolow

Theme 2 - Injustice
Oliver strikes his brother Orlando. Duke Frederick, Le Beau and Charles the wrestler seize the Old Duke's crown and drive him into exile. Rosalind, the daughter of the exiled Duke, and Celia, the daughter of Duke Frederick, remain. A new court is created. Oliver forces Orlando to fight with Charles. Although Orlando wins, he too is exiled. Orlando and Rosalind fall in love at first sight. Duke Frederick expels Rosalind from the court as well. Celia and Touchstone the clown leave with her.

Theme 3 - Escape and disguise
Everyone dons a disguise and they all flee to the Arden forest.

Theme 4 - Pastoral
Phebe, the proud shepherdess, rejects the advances of the infatuated Silvius. Phebe falls in love with Ganymed, who is actually Rosalind in dsiguise. Audrey, a peasant girl, falls in love with Touchstone; he, on the other hand, has fallen for a woman who is in fact Orlando's servant Adam in disguise.

Theme 5 - Dreaming of the Golden Age
The Old Duke and his retinue dream of the Golden Age.

The Golden Age
At the beginning of the world there was an Age of Gold. It was a time that knew no king nor law, for Truth and Righteousness ruled without force; and punishment was a non-existent terror. War was completely unknown and did not disturb the serenity of man's sweet leisure. Streams of milk and streams of nectar flowed and the oak trees trickled with golden honey.
Ovid, Utopia

Theme 6 - Confusion of love
Rosalind/Ganymed wants to help Orlando get over his love. She pretends that she wants to play Rosalind for him. All the lovers, in a complete emotional muddle, meet each other.

Theme 7 - All the bad guys turn good
Oliver, who tried to steal the drown of Duke Frederick, flees to the Arden forest. When Duke Frederick, Le Beau and Charles attack him, Orlando saves his life. Oliver is overcome and gives Orlando all his possessions.

Theme 8 - In love with love
Rosalind/Ganymed often meets Orlando. Adam has had enough of being a transvestite and discards his woman's outfit. Audrey finds the clothes and dresses up in them, thus promptly attracting the attentions of Touchstone.

Theme 9 - Time
Jacques and the Old Duke contemplate the problem of Time.

Theme 10 - Happy End
Oliver wants to marry Celia. Touchstone wants to marry Audrey. Duke Frederick, Le Beau and Charles decide to become monks and restore the crown to the Old Duke. Rosalind discards her disguise and throws herself into Orlando's arms. Phebe is now also ready to accept Silvius. Everyone leaves the Arden forest. Only Jaques remains, alone.