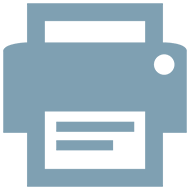 Ballet by John Neumeier
Seven Haiku of the Moon
Music: Arvo Pärt, Johann Sebastian Bach
Haiku: Basho, Buson, Issa, Shiki, Sodo
Choreography, Set and Light Design: John Neumeier
Costumes: Yukiko Hanai

45 minutes | no intermission

Premiere:
The Tokyo Ballet, Tokyo, July 21, 1989
Premiere in Hamburg:
Costumes: John Neumeier
Hamburg Ballet, June 13, 2010

On Tour:
2011 Baden-Baden

In the Repertory:
The Tokyo Ballet
To be read before the performance

Seven Haiku of the Moon It is surely impossible to dance a Haiku. But, I believe, there is a parallel be tween the Japanese poetic form and dance. Firstly, both arts suggest more than what is actually said, or shown. And, just as Haiku pin-points a particular instant of time, sharply observing and comparing concrete images to suggest cosmic unity, so may dance use the reality of the human body, moving through time and space, to evoke something universal or metaphysical.

Fascinated by this relationship between the two arts, I have arranged a series of "visual Haiku" joining dance, music, and spoken text. However, my ballet does not illustrate the Haiku which inspired me, but establishes images independent of the poems. Similar to Haiku Painting, this combination of text and movement results in a dialogue – a new form revealing insights neither word or dance alone could express, and thus expanding the meaning of the poems. One might ask, are the spoken Haiku the thoughts of the dancers while "moon viewing", or are the dances visions provoked by hearing the words of the Haiku?

Arvo Pärt's music seemed ideal for the abbreviated, concentrated, profoundly simple Haiku form. During my preparations I heard a sarabande of Pärt's, which quotes Johann Sebastian Bach. Suddenly struck, not only by the calligraphic similarity of Bach's name to that of the poet Basho—, I realized that the two great artists had lived at the same time (J. S. Bach 1685–1750—Basho—1644–1694)—had looked at the same moon. It seemed right that some of J. S. Bach's music be woven into the ballet.

The ballet tells no particular story, but suggests many. Following the seasons, from Autumn to Autumn, moon images unite the dances. A moon framed by the "reflection of the night sky" touches its viewers.

John Neumeier


Haiku and the Music

Reflection of the Night Sky
Music: Johann Sebastian Bach
Andante from Sonata for Flute and Continuo, BWV 1034

I
What a red moon!
And whose is it,
children?
Issa
Music: Arvo Pärt
"Arbos"

Sarabande of the Red Moon
Music: Johann Sebastian Bach
Sarabande from Partita in A minor for Solo Flute, BWV 1O13

II
They look like men
on moonlight nights and scarecrows
draw one' pity then
Shiki
Music: Arvo Pärt
"Perpetuum mobile" op. 10

III
On people, four or five
the moon begins to set –
the circle-dance!
Buson
Music: Arvo Pärt
Sarabande from "Collage über B-A-C-H"

Reflection of the Night Sky
Music: Johann Sebastian Bach
Sicilienne from Sonata for Flute and Harpsichord, BWV 1031

IV
Icy the moonshine:
Shadow of a tombstone,
Shadow of a pine.
Shiki
Music: Arvo Pärt
"Dreiklangskonzert", 1st Movement

V
Spring too, very soon!
They are setting the scene for it –
Plum tree and moon.
Bashô
Music: Arvo Pärt
"Dreiklangskonzert", 2nd Movement

VI
My grumbling wife
if only she were here!
This moon tonight...
Issa
Music: Arvo Pärt
"Dreiklangskonzert", 3rd Movement

VII
Leading me along,
my shadow goes back home
from looking at the moon
Sodô
Music: Arvo Pärt
"Cantus in Memory of Benjamin Britten"

As bell tones fade,
blossom scents take up the ringing
evening shade!