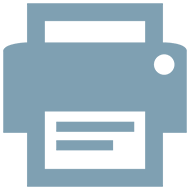 Ballet by John Neumeier after Harry Graf Kessler and Hugo von Hofmannsthal
The Legend of Joseph
Music: Richard Strauss
Choreography and Staging: John Neumeier
Set and Costumes: Ernst Fuchs

Premiere:
Vienna State Opera Ballet, Vienna, February 11, 1977
TV-Production Unitel, December 23, 1977

Production 1979
Premiere in Hamburg:
Hamburg Ballet, 18. July 1979

Set and Costumes Marco Arturo Marelli

Production 2008
Premiere in Hamburg:
Hamburg Ballet, Juni 29, 2008

Set: John Neumeier
Costumes: Albert Kriemler – AKRIS
Synopsis

Joseph dreams of an Angel...
Joseph is abducted.
At Potiphar's court a festivity is being celebrated. Potiphar's Wife refuses to take part.
A mortal combat between warriors is held as entertainment for the guests. A strange figure of extraordinary beauty overcomes the warrior who was the last to win. While Joseph is borne in and sold to Potiphar as a slave, the figure reveals itself to be the Angel Joseph had dreamed of.
Joseph dances for Potiphar. This dance, woven through with strange visions, effects Potiphar's Wife deeply.
The guests leave the festivity. Joseph goes to sleep In the empty hall. Once again he dreams of the Angel...
Potiphar's Wife feels herself to be drawn to Joseph. Her fascination for him grows until it becomes a monster of passion...
Potiphar surprises his Wife as she is attempting to seduce Joseph. Potiphar wrongly believes Joseph to be the seducer and orders him to be tortured.

Disappointed and hurt, Potiphar's Wife whips Joseph herself. But suddenly, at the moment of Joseph's deepest despair, a change takes place in Potiphar's Wife and she tries to protect Joseph against her husband's fury
The Angel appears, carries Joseph away, and reveals his destiny to him.
Potiphar's Wife remains, lonely and alone.