Wed, Mar. 29, 2023, 7.30 pm - 10.30 pm | Main Stage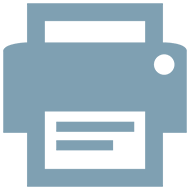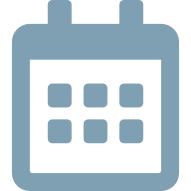 save event (calendar)
Giuseppe Verdi
Simon Boccanegra
Introduction at 6.50 pm
"The human heart is a source of eternal suffering," thus a line from this Verdi opera, held in particularly high regard by cognoscenti. The fact that it seems impossible to unite power and love and find happiness at the same time is one that the title figure Simon Boccanegra must also learn in the course of the action. As in "Rigoletto" and "Luisa Miller", the composer also focuses on a complicated and tragic relationship between father and daughter in "Simon Boccanegra" – setting it to music with great inspiration. In doing so, he interweaves personal emotions of his figures with political and social issues, such as the struggle for power.

Director: Claus Guth
Sets and Costumes: Christian Schmidt
Lighting: Wolfgang Göbbel


Premiere: 05.02.2006
In Italian with German surtitles

Synopsis

The Background of the Story
The opera is set in 14th-century Genoa, an important Italian seaport, in an atmosphere of intense political and class rivalries. The patricians are led by Jacopo Fiesco and include several powerful families, such as the Grimaldis and the Dorias. The plebians are led by Paolo, Pietro and Simon Boccanegra, a sea captain. Boccanegra has had an affair with Fiesco's daughter Maria, resulting in the birth of a girl, also named Maria. As the opera begins, Genoa is about to elect a new Doge and the plebians are determined to overthrow the power of the aristocrats by electing one of their own.

Prologue: Genoa at nighttime
Paolo and Pietro are discussing the election and suggest to Boccanegra that he be nominated. At first he refuses; he wants instead to find his beloved Maria. Finally he agrees when the two point out that his election might sweep away her father's hostility. Fiesco appears, grieving over the sudden death of his daughter and swearing vengeance on Boccanegra. Unaware that Maria is dead, Boccanegra enters and Fiesco confronts him, demanding that the child Maria be returned. Boccanegra explains that she has vanished. Fiesco proclaims that in this case there will never be peace between them. Boccanegra is proclaimed the new Doge.
25 years pass between the Prologue and Act I. During this time Fiesco has gone into hiding and now goes by the name Andrea. The Grimaldis have raised an orphan girl, named Amelia, and Andrea has adopted her. She is, in reality, the grown-up Maria, his grand-daughter. Amelia is engaged to Gabriele Adorno, a young Genoese patrician, who has been plotting with Andrea against Boccanegra.

Act I

Scene 1: The Grimaldi family palace
As she awaits his arrival, Amelia declares her love for Gabriele Adorno. Amelia warns him of the dangers in plotting against the Doge. Pietro enters and announces the arrival of Simon Boccanegra, who is coming to secure Amelia's hand in marriage to Paolo. Amelia and Gabriele decide to get married as soon as possible. Amelia tells Bocca-negra that she is in love with someone else. She shows him a locket containing a portrait of her mother. When Boccanegra produces an identical locket, they realize they are father and daughter. Knowing about her love, Boccanegra will no longer woo her for Paolo who decides to have Amelia kidnapped.

Scene 2: The Council Chamber
The Council meeting is interrupted by a mob of patricians and plebeians who enter dragging in Gabriele and Fiesco, whom they accuse of trying to abduct Amelia. Gabriele names Boccanegra as the instigator of the plot. Amelia rushes in and before she can name her abductor, the two sides begin to accuse one another. Only Boccanegra's intervention prevents bloodshed. He implores them to work together to restore peace to the city, then thunders out a terrible curse on the unnamed traitor who has launched the conflict.

Act II

The Doge's living quarters
Intent on revenge, Paolo poisons the Doge's water goblet and tells Gabriele that Boccanegra is planning to marry Amelia. Amelia reassures Gabriele of her innocence, but says she cannot yet disclose the reason. Gabriele hides as Boccanegra enters; Amelia tells her father that the man she loves is Gabriele, but Boccanegra names him as one of the rebels about to overthrow the government. Boccanegra agrees to pardon Gabriele if he repents.
Alone, Boccanegra sips from his water goblet and falls asleep. Gabriele is about to kill Boccanegra when Amelia returns and throws herself between them. Boccanegra awakens and tells Gabriele the truth about Amelia's past. The conspirators are heard outside. Boccanegra instructs Gabriele to join his colleagues but he refuses, pledging himself to the Doge. Boccanegra promises him Maria's hand in marriage.

Act III

Inside the Doge's Palace
Boccanegra's forces have quelled the rebellion. Paolo, who joined the conspirators, is led off to his execution after confessing to Fiesco that he has poisoned Boccanegra. Still intent on vengeance, Fiesco confronts Boccanegra, who explains that Maria is his long-lost daughter and therefore Fiesco's grand-daughter. They reconcile and Maria is reunited with her grandfather. Just before he dies, Boccanegra asks that Gabriele be appointed the new Doge, which will bring together the plebian and patrician factions.