Tutus for Swans – Fundraising
The Foundation for the Promotion of the Hamburg State Opera and Hamburg Ballet launches a fundraising campaign for new swans tutus
On February 11, 2023, the Hamburg Ballet will celebrate the revival of John Neumeier's popular ballet classic "Illusions - like Swan Lake". One of the highlights in the original choreography by Marius Petipa and Lew Ivanow is the white act, which John Neumeier reconstructed in his reinterpretation of the classic. So that the swans can once again shine in their full splendor on stage from the upcoming serie of performances, the costume department, in cooperation with a Hamburg costume master workshop, is remaking the white swans tutus for all the women in the ensemble. Since the premiere of John Neumeier's ballet in 1976, the ballet has been performed 168 times in Hamburg plus others at various guest performances took place and the many years have left clear marks on the tutus. A six-figure sum will be due for the production of the new costumes.
A donation for the new swans tutus can be made for an individually desired amount. As a thank you to the sponsors, the Foundation for the Promotion of the Hamburg State Opera, together with the Hamburg Ballet, awards special sponsorships for individual costumes. The Opera Foundation supports the Hamburg Ballet with a costume sponsorship campaign. With a costume donation of at least 500 euros, you can, for example, sponsor a swan tutu for a cours de ballet dancer. With a donation of at least 750 euros, you can sponsor a solo dancer's costume. And with a donation of at least 1500 euros you will sponsor a tutu for the main characters Odette or Odile.
As a thank you for the donation, all godparents will be immortalized with their names in the costume. In addition, all sponsors can take part in a non-public main rehearsal of "Illusions - like Swan Lake" on February 9, 2023 in the Hamburg State Opera (starting at 5 pm) with an accompanying person and experience the new swan costumes live on stage. After the rehearsal, you can request a group photo on the stage with the swans as well as an individual photo with the supported swan.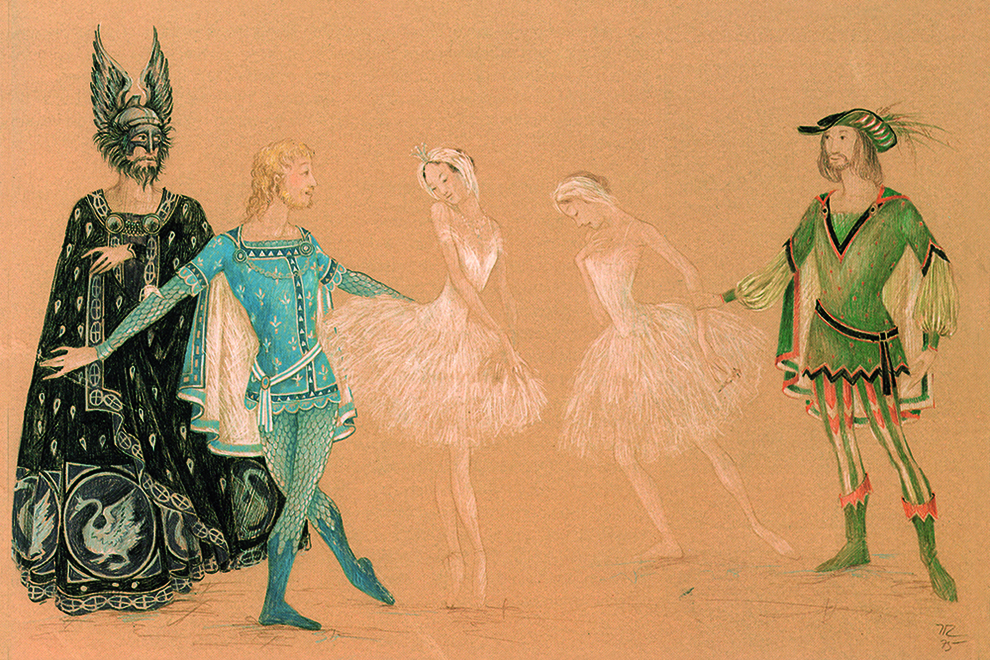 Design by Jürgen Rose – The Second Remembrance: A Private Performance of "Swan Lake"
Would you like to become a donor or costume sponsor?
Please send an email with your name, address, telephone number and the amount of the donation to: info@opernstiftung-hamburg.de