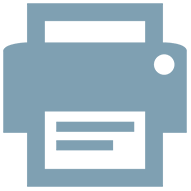 Ballet Revue by John Neumeier
Bernstein Dances
Based on the Music and Spirit of Leonard Bernstein
for Leonard Bernstein

Music: Leonard Bernstein
Choreography: John Neumeier
Stage Design: John Neumeier
utilizing the New York photographs of Reinhart Wolf
Costumes: Giorgio Armani

Premiere:
Hamburg Ballet, Hamburg, June 14, 1998
Synopsis

Part I

Overture
from Candide

Who am I? - Prolog
Anniversary for Susanna Kyle
Who am I? Song from "Peter Pan"

The Beginning
Facsimile
Choreographic essay for Orchestra

The City
What a Waste
Little Bit of Love
Wrong Note Rag
Songs from "Wonderful Town"

Lonely Town
Song and Dance episode from "On the Town"

The Spirit
A Simple Song
So Pretty
from "Broadway for Peace", 1968
Meditation NO. 2
from Mass

The Success
Something's Coming
Song from "West Side Story"
Symphonic Dances
from "West Side Story"



Part II

Fast Forward
Overture
from "Candide"

The Story of my Life
Song from "Wonderful Town"

In the Evening and through the Night
Serenade
(after Plato's "Symposium")
for Solo Violin, String Orchestra, Harp and Percussion
Five Anniversaries for piano


"Bernstein Dances" – a Ballet Revue

The Dance Musical Leonard Bernstein didn't have time to write? In any case - a title with two meanings: a suite of dances to Bernstein's music and Bernstein – himself – dances.

Our friendship began because of dance and "Bernstein" still dances for me – the man as well as his music! Anyone who has ever seen him conduct can understand what I mean. In 1974, when I was preparing to choreograph Mahler's Third Symphony, I had the rather ambitious idea that Leonard Bernstein should conduct. Nervous about approaching the Maestro, whom I had at that point never met, I asked a friend, Manfred Gräter, then Director of music for West German Television, how he thought Bernstein might react. Manfred's reply was immediate: "Why should he object to your dancing Mahler's Third, he's already danced all his symphonies." Of course it wasn't possible for Bernstein, whose schedule was obviously full for years in advance - to work on this project. But, the incredible thing was that he took time to speak with me about the Third Mahler, discussed at length my work and in the end advised me to choreograph Mahler's Seventh instead, a piece he considered "a ballet"! Later when I staged "West Side Story" he came to Hamburg and we met. Immediately, a friendship developed which led to my choreographing "Songfest" and "The Age of Anxiety" the following season. He came to the premiere and loved both works very much. In fact, for "Age" he suggested I use "Ain't Got No Tears Left", a forgotten song cut from "On The Town", for the new Prologue. Later, the entire musical "On The Town" joined our Hamburg Bernstein repertoire.

Looking back, it seems I was thirteen or fourteen when I first consciously heard music of Leonard Bernstein. As a birthday gift, I received the original Broadway cast recording of "Candide". Although the piece wasn't a great success as a stage production, the recording was "in" and very popular. As a kid I danced to, I "choreographed" the Overture in our living room countless times! When I was sixteen I attended a summer theatre performance of "On The Town", and the experience of seeing this dance musical made an incredible, an indelible impression. It represented exactly the vision of dance I'd dreamed of: Real people dancing their relationships – not fairytale Princes or remote Swan Queens. The song "Lonely Town" and Harald Lang's lovely, lonely dance created an image I will never forget. Later, but before I could afford to buy records, I borrowed a recording of Bernstein's "Serenade" from the library. I fell in love with this music and longed to choreograph it - before I was a choreographer. In 1970, when I became Ballet Director in Frankfurt, I considered the idea of a ballet to "Serenade". However, this piece, based on Plato's Symposion, a philosophical discussion of the nature of love, seemed too difficult, too literary to translate into dance images. It was only much later that I discovered that the themes from several of the movements of "Serenade" originated in the "Anniversaries" – piano miniatures that Bernstein had composed as birthday gifts for some of his friends. Realizing that the "Serenade" probably had more to do with Bernstein's own notion and experience of love than Plato's, I decided to choreograph it as a kind biographical sketch of the composer himself. I set the piece in a New York penthouse during a party. People meet, relate, connect or don't then part. A man sits at the piano - smoking. This man of course represents Bernstein himself, the keyboard his natural center. I decided to use this image to begin "Bernstein Dances" – a boy alone at the piano – experimenting with sound, discovering his own, very special instrument of communication.

"Bernstein Serenade" premiered five years ago for the 20th Anniversary of my Hamburg Ballet. Harry Kraut, Bernstein's close associate, now connected with his estate, was so enthusiastic about the production that he suggested the possibility of choreographing an evening-long dance piece. I was interested, and the seed for a new ballet was sown. Combining songs – known and unknown – with short symphonic works, I conceived a Ballet Revue based on the music and spirit of Leonard Bernstein. Episodes from his biography – both exterior events or more importantly interior, emotional situations – should be suggested. The construction of the ballet is similar to that of a "Revue" – that is, a series, a collage of separate parts resulting in a single entity – a danced "mosaic" – in the spirit of L.B. The ballet is, however, not primarily – not only biographical. It should also be enjoyable, lucid, and moving without direct reference to the composer. For clarity, I arranged the chosen pieces according to a chronological, biographical structure. Opening with the charming song from Peter Pan "Who am I", which plays on one of the central questions of Bernstein's life, the first section, "The Beginning", continues with one of Bernsteins earliest Ballet scores "Facsimile". The Second section, "The City", refers of course to New York City where Bernstein struggled as a young man looking for a job, then made his breakthrough and later achieved great fame. We hear Bernstein's city songs from "On The Town" and "Wonderful Town". The third section, "The Spirit" ("Simple Song" and Meditation 1 + 2 from "Mass" with the touching Streisand song "So Pretty" interpolated) reflects Bernstein's humanistic commitment to protecting human rights, for example his work for Amnesty International or his open opposition to the Vietnam War. The first part ends with "The Success" – danced to the excerpts from his "Symphonic Dances" from "West Side Story".

How would the ballet look? When we think of Bernstein as a composer, his musicals come first to mind. But should this new form, this "Ballet Revue" look like a musical? No! The decor, the costumes of "Bernstein Dances" should underline the timeless quality of Bernstein's music. Giorgio Armani: this designer with his subtle sensitivity to color, cut and fabric - defining the human body in motion - seemed the perfect designer to unify the diverse parts of this mosaic.

Music and people were the two most important things to Leonard Bernstein, he once said, then added – "people even more than music." Perhaps, this could explain why we do not have more of his music. Composing is a solitary occupation. Sometimes I think that my profession, choreography, would have been exactly right for Bernstein. By its nature it must involve precisely his favorite combination: music and people.

"Bernstein Dances": Perhaps the title should be understood in a third sense. "Dances" emphasizing the present tense – his music dances - will always dance – timeless and eternal.

J.N.